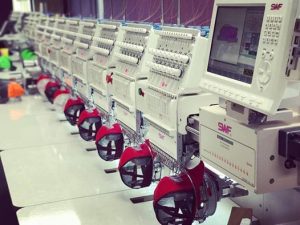 We have a full-time opening for a Embroidery Machine Operator.
Must be able to work 8am to 5pm, 5 days a week.
• Experience required.
• SWF or Tajima experience a plus!
• Must have reliable transportation.
• Must be a self-starter and Team Player.
• Great Communication skills required!!
You must know how to do the following:
– Knowledge of loading embroidery design into machine computer
– Hoop items to be embroidered- correctly and straight
– Load and unload the embroidery machine
– Thread the machine- re-thread needle breaks
– Re-load bobbins Read work orders for color sequence and identify thread colors
– In this position you will: Pull orders and unpack garments to prepare for production Finish out garments after production- trimming, folding, bagging and boxing
– Help Keep overall department clean- sweep floors, take out trash, pick up where needed
– You must be able to count!!!
Email Dan@NDesigns.net for more information.