Just another day at work testing out some break through banners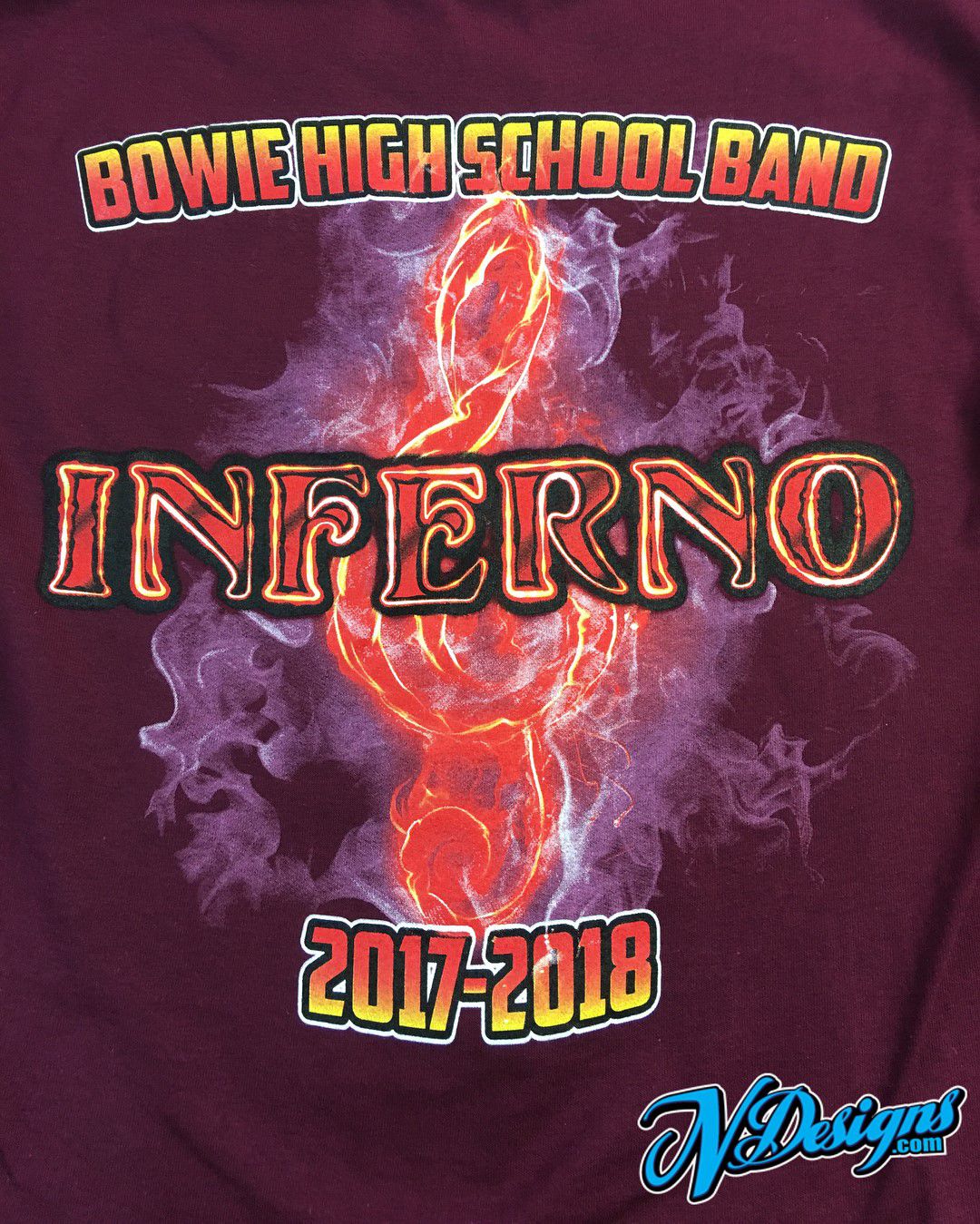 The smoke rolling off of the shirts is on point because these band shirts are on FIRE!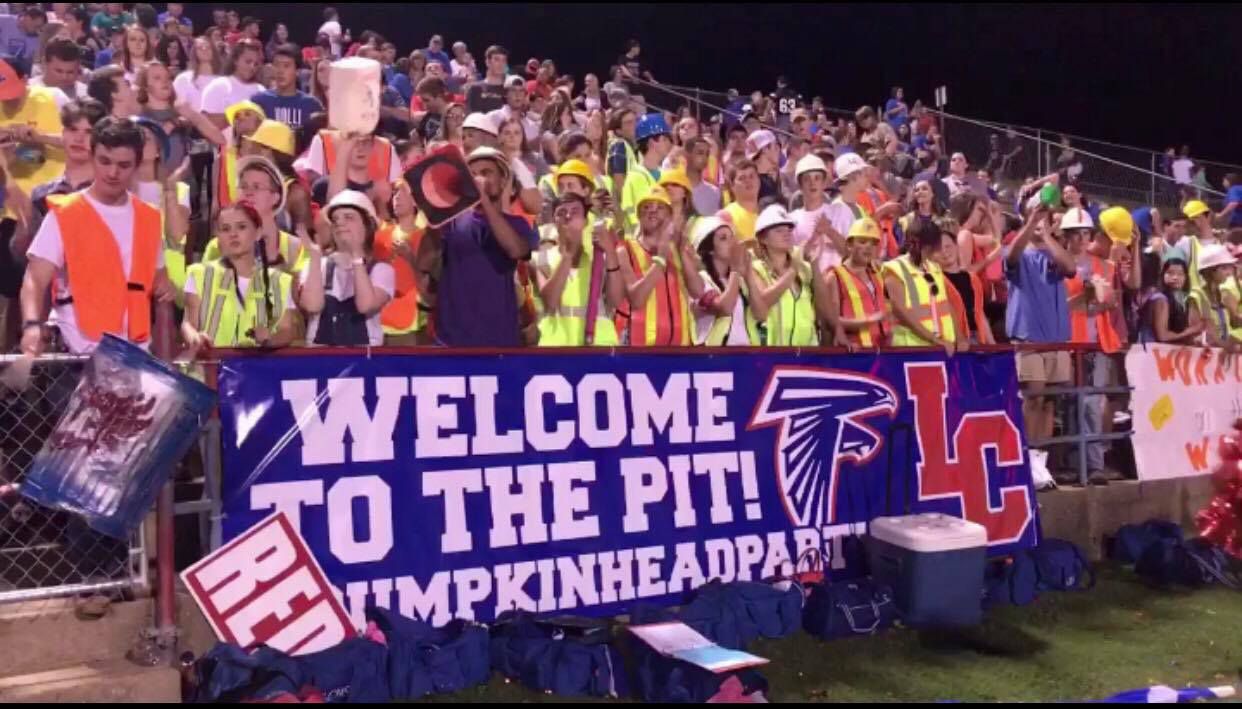 Amazing to see how small this 16 foot banner really looks in comparison to the crowd of students! Always an honor to keep our local football team's fans decked out from pumpkin head shirts to digital media! Go Falcons!